Eating Sprinkles the Dutch Way: Hagelslag on Bread
• breakfast • dutch • hagelslag • snack • sprinkles
If you often crave a doughnut but wish it could come without the bellyache, come with me to the Netherlands for breakfast. The quickest way there is with hagelslag, or a "hailstorm" of sprinkles, on buttered bread (no need to toast it). While it sounds incredibly unhealthy, dutch sprinkles are high-quality treats and there are even guidelines for what can be called hagelslag.
Most are at least 35% cocoa with 100% cocoa butter (this means there are no weird fillers, like vegetable oil, as you'll find in cheap sprinkles).
Ingredients:
1 slice bread (preferably thick-sliced, I used country miche)
1 Tbsp high-quality chocolate sprinkles
European butter, to taste
Armed with four boxes of hagelslag, I learned very quickly the different ways and best techniques for optimal hagelslag consumption. Van der Loo tells me that while rusk toasts are compulsory of muisjes, any type of bread is fine for hagelslag. The only rule is that butter is necessary as a sprinkle adhesive. Simmons advises that "the butter should be cold and thick enough that the sprinkles stick to the bread rather than melting or rolling off."
But other than that, hagelslag is all about creating your own little bit of breakfast magic. Van der Loo also gives me a few pointers, saying, "[eating hagelslag] is one of those things, families and people will have their favorite way to do it. Some people then like to put it in the toaster [oven] so the chocolate melts a little. Most typically people eat these open-faced. Another favorite is to spread peanut butter first and then sprinkle hagelslag over that."
And if you are still hesitant to feed you or your children a literal hailstorm of sprinkles first thing in the morning, know this: both van der Loo and Simmons said the sprinkles have to have a certain amount of chocolate/cacao content in order for it to be marketed for hagelslag. Van der Loo explained, "The chocolate is good!! American sprinkles are often waxy, fake chocolate. Hagelslag, even the cheap brands, are better-quality chocolate then the sprinkles you buy for cake decorating in the States." More officially, Simmons said that by Dutch law, hagelslag must contain a minimum 35 percent cacao content while something like a Hershey's bar requires only 11 percent.
Spread good quality bread with softened butter (try out a European-style butter like lurpak to make this even more authentic)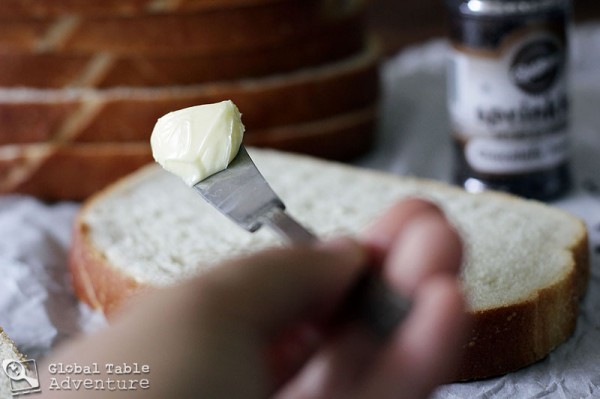 Sprinkle on a little hagelslag…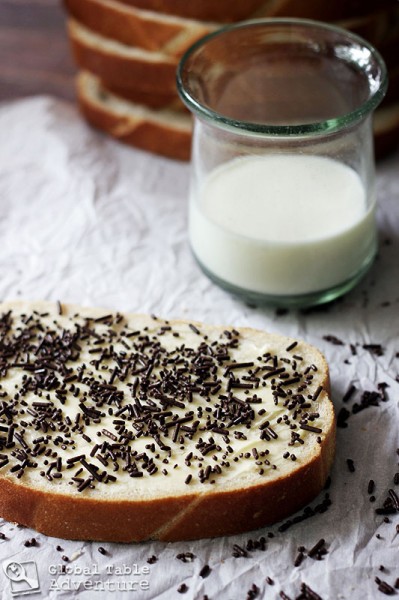 … or a little more.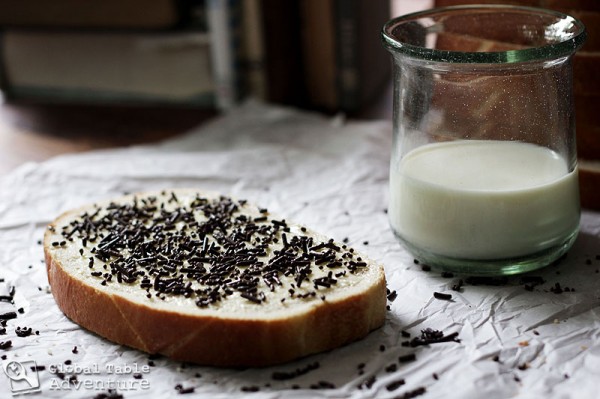 Enjoy each bite with a sip of cold milk…
---
← Older Post Newer Post →
---